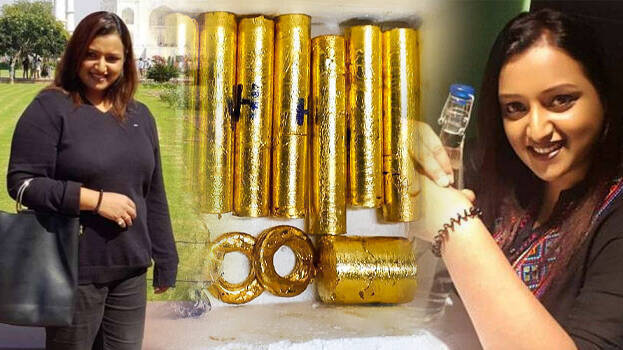 THIRUVANANTHAPURAM: A sibling of Swapna Suresh, an accused in gold smugglings case, has painted a black picture of her.
It is Swapna's brother Bright Suresh who has made some revelations about her.

She talked even to her siblings in a threatening voice. "Our father worked in a royal family in Abu Dhabi. Since she lived with our father till she was 17, we had no much attachment with her.

When I, the elder son reached hometown, Swapna had threatened me, thinking that I had come here to ask my share of family property.

She threatened that he would chop off my hands and legs and I will have to beg to live for rest of my life. She had boasted of her influences at political and bureaucratic level. Since then, my brother and I have never asked for our share. I, who is working in America didn't come home for years after these developments," he narrated.

Earlier Bright Suresh had also made another disclosure that he didn't think Swapna had passed the 10th standard.