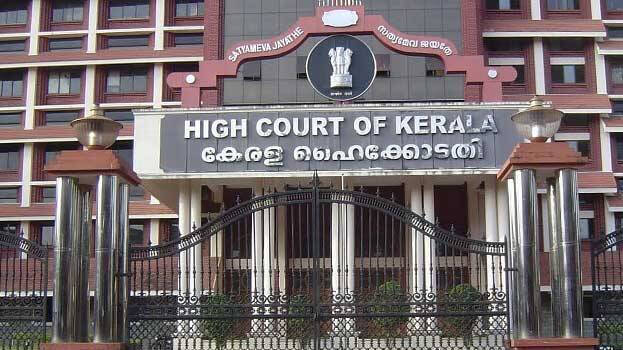 KOCHI: The Kerala High Court postponed to Tuesday considering the anticipatory bail plea of Swapna Suresh, the main conspirator in the gold smuggling case. Both the centre and the NIA opposed granting anticipatory bail to Swapna. The centre informed the court that there is no significance for the anticipatory bail as the NIA have taken over the case. Sandeep and Sarith have a role in the case and sought the custody of Swapna.
The petitioner requested the court a copy of the FIR. The centre informed the court that a case has been registered as per Section 16, 17 and 18 of the NIA Act. The investigation in the case has just started. The gold seized is of large quantity. It is an issue that affects national security and wealth. The centre argued that anticipatory bail cannot be granted in NIA cases.
The NIA took over the case very late. Information was obtained regarding the role of Sandeep Nair, Sarith and Swapna. The centre argued that Soumya, wife of Sandeep, has given a statement regarding the role of Swapna and Sarith in the smuggling case. More evidences were obtained after the probe by the customs. The centre informed the court that she should be questioned.
The court directed to hand over the FIR to Swapna. The court neither accepted her plea nor was an interim protection given to the petitioner. Therefore, the situation is such that the NIA team can go ahead with the investigation.
Swapna filed the plea online. The plea has arraigned an official in charge of UAE Consul General. She asserted that she just intervened as per his instruction following the delay in getting the baggage.
I have no role in the case. She pointed that the allegations levelled against the chief minister's office is media created. Advocate T K Rajesh Kumar who filed the plea for her said that she will cooperate with the probe. She also mentioned in the bail plea the character certificate of the consul general, to clarify her innocence.
As per the directive of the centre, advocate K Ram Kumar appeared in the court for the customs. The customs informed the court that she herself has agreed that she intervened as per the directive of a person in charge of the consulate. The court considered the anticipatory bail plea at a time when a search has been intensified for Swapna and Sandeep, suspected to be the main accused in the case.
The gold of 30 kilograms reached the cargo complex at the Thiruvananthapuram Airport on June 30. The person in charge of the UAE consulate tried to contact the customs following the delay in getting the baggage.