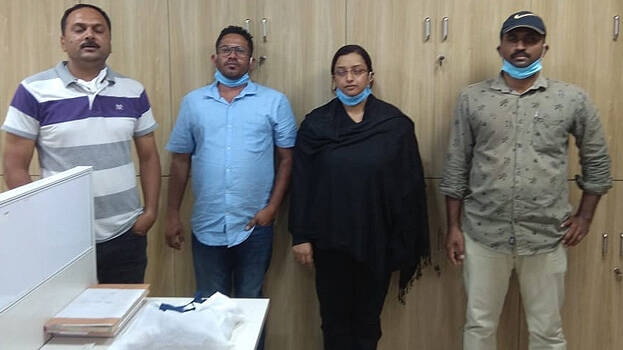 THIRUVANANTHAPURAM: Swapna Suresh and Sandeep Nair, suspects in the gold smuggling case in Thiruvananthapuram will be brought to Kochi by Sunday evening. The two will be first produced at the NIA court in Bengaluru. They will be produced before the magistrate through video conference. Latest reports said after completing the proceedings by noon, they are expected to leave Bengaluru.
The two were arrested from a hotel in Bengaluru last night. Swapna was caught by the officials of NIA Hyderabad unit with the help of two women constables of Bengaluru police. An official from NIA unit in Kochi reached Bengaluru and questioned Swapna last night.
The two were nabbed by tracing their phone calls. The two had been absconding evading arrest for the past seven days. Swapna Suresh is the second accused in the case and Sandeep, fourth accused. Sarith, the first accused had been arrested earlier by the customs. Fareed suspected to have terror links is the third accused and is absconding. It has been hinted that Fareed who sent the gold via diplomatic baggage is in Dubai. Sarith had yesterday revealed to the customs that he have seen Swapna with Fareed in Dubai. Meantime, customs have informed that some crucial details have been obtained from Sandeep's house. A search will continue today also.