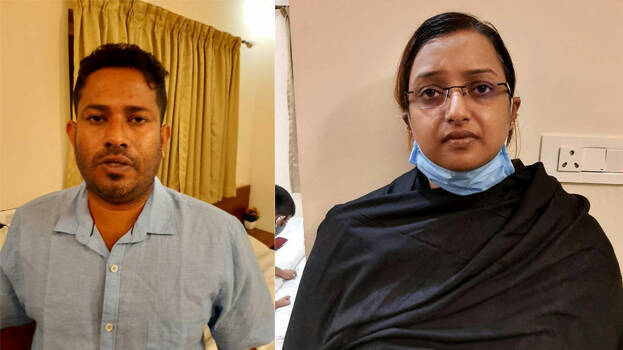 THIRUVANANTHAPURAM: It is learned that Swapna Suresh and Sandeep Nair, suspects in the gold smuggling case, had planned to flee to Nagaland from Bangalore. There were reports earlier that the two had planned to flee abroad. The two had even changed their appearances.
Reports said the two planned to flee to Nagaland, where Sandeep's friend has a resort. All arrangements were made for that. It was in between this the two were nabbed after tracing their phone calls. Along with the phone calls, a message sent to a Whatsapp group by them also led to the arrest.
Swapna with her family and Sandeep reached Bengaluru in S Cross vehicle. It was Sandeep who rode the vehicle. The suspects first took a room at a hotel in BTM Layout. On suspicion of being identified, they later shifted to Octave Hotel in Koramangala. They booked rooms in the two places via online. After half an hour of checking in at the Octave Hotel, the NIA nabbed them.