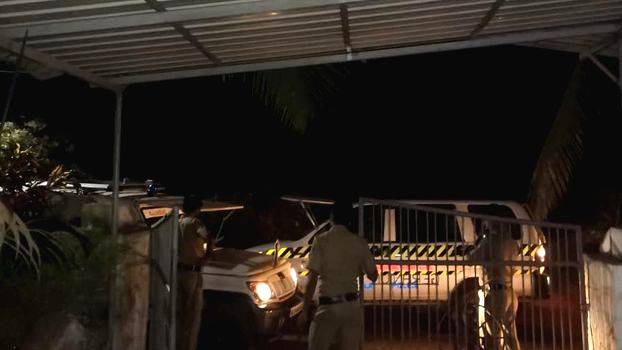 KANNUR: In continuation of violence unleashed in the wake of women's entry in Sabarimala, bombs were hurled on Friday night at the house of Thalassery CPM MLA AN Shamseer and former CPM district secretary P Sasi's house near Thalassery court. The DGP has given strict orders to catch the perpetrators at the earliest. Officers who are on vacation will be called back. 16 people from Kannur and 110 people from Pathanamthitta have been held in precautionary custody. The police have been informed to maintain high alert. The police have taken every possible step to bring normalcy, says DGP Loknath Behera.
In the midnight V Muraleedharan MP's ancestral house at Thalassery Eranjoli Vadiyilpeedika also came under bomb attack. Attackers came in a vehicle, hurled bomb at the house and fled the spot. Nobody was injured in the incident.

Bombs were hurled at Sasi's house at 11 pm. At Irutti CPM worker Vishak (28) was hacked. Reports say that violence is spreading at Thalasseri. A mob hurled petrol bomb at Kannur Puthiya theruvu BJP office.
Earlier at around 7 pm, there was attack on the house of RSS Kannur section Sangh Chalak Kolakkottu Chandrasekharan's Thalassery Thiruvangattu house named 'Maruti'. The attackers had severely assaulted Chandrasekharan and his daughter Meena. As if to avenge this act, Shamseer's house was attacked at around 10 pm. Shamseer was not there but his family was present.