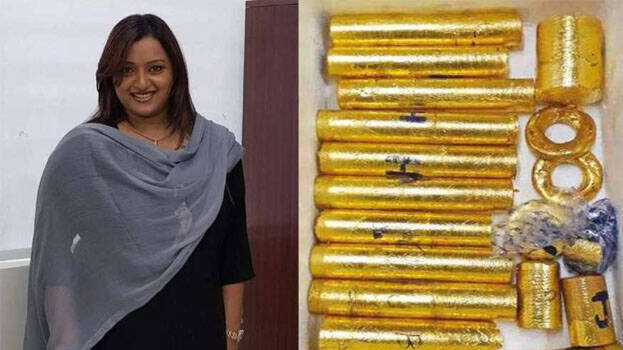 KOCHI: The NIA court will consider today the custody plea of the accused in the gold smuggling case. The NIA have sought a ten-day custody of the second accused Swapna Suresh and fourth accused Sandeep Nair. The two were tested COVID-19 negative. The two will be produced in the court today. The customs have identified the person who spent money for the gold. Though gold was brought twice in June it was caught only at the third time.
Meantime, the NIA is of the assumption that top guns have helped Swapna and Sandeep to cross the border despite travel restrictions and police surveillance. Once they get the custody, there will be a probe on it.
Triple lockdown was imposed in the capital city from last Monday. The borders were closed and there was strict police checking everywhere. Strict checking were there on Tamil Nadu border also. A pass is not needed to go outside Kerala. But, a person going to Karnataka should register in the portal.
There are severe restrictions in Tamil Ndu where COVID is severe. Lockdown has been imposed in the cities of Kerala border. Vehicles going to Tamil Nadu are examined by the police and will permit to leave only if they have a pass. Travelling via Wayanad has been banned. Traffic has been tightened at the Karnataka border.