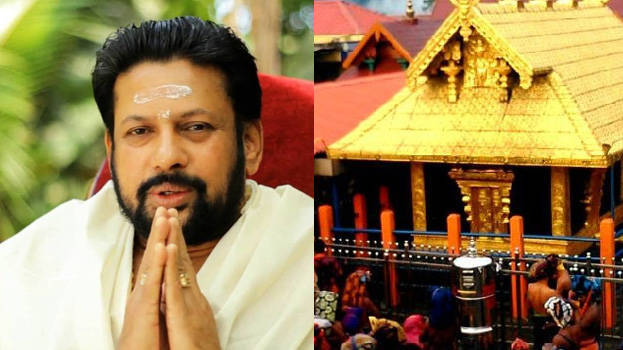 PATHANAMTHITTA: 'Purification rituals' won't be necessary for Sri Lankan woman's entry in Sabarimala, says chief priest (tantri) Kandararu Rajeevaru. "This woman's entry is not confirmed. If necessary 'purification rituals' will be done along with other poojas before Makaravilakku", he said.
Sasikala, a woman from Sri Lanka, came with 'Guruswami' and performed darshan at 10.46 p.m. on Thursday. The police, who denied this at first, later confirmed the same after government officials released footage of the woman's visit.
The tantri had done 'purification rituals' after the entry of Bindu and Kanakadurga which faced backlash from ministers. Devaswom board president A Padma Kumar came to the fore harshly criticising the tantri Kandararu Rajeevaru for closing the temple and performing purification rituals. Board president has asked the tantri to give an explanation within 15 days. But, tantri is on a firm stand that purification rituals will be done if traditions are found to be violated.