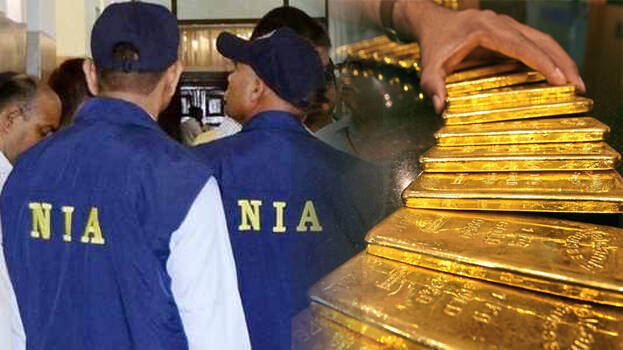 KOZHIKODE: According to sources, the centre of gold smuggling in Kerala is Koduvally-a hub for jewellery sales. It is learned that 100 kg of gold is smuggled surrounding this place in addition to hawala transactions of Rs 1000 crores per year. This is detailed in the police's report to NIA.
Even women and children are recruited for this. In the report, it is mentioned that extremist communal groups are behind gold smuggling and the money and gold is used for terrorist activities.
There was a customs raid in Koduvally in connection with the gold smuggling case. The raid was at Vallikkadu Shafi Haji's residence, who do business in Kozhikode. The raid was conducted on the information that Shafi's son has links with Sandeep Nair, an accused in the Thiruvananthapuram airport gold smuggling case.