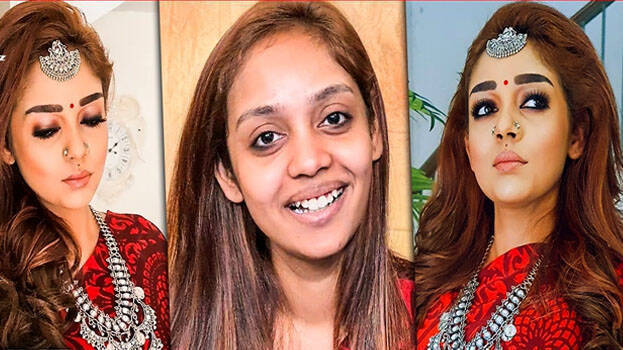 There are many who have surfaced as lookalikes of superstars and stunned the cyber world. Though Tiktok has been banned, lookalikes have been winning applauds through Instagram and Youtube.

Now, what is going viral is a makeover that beats even real Nayanthara's countenance. Who is becoming popular through this makeover is Tamil model Vishwasree. Famous celebrity make-up artiste Kannan Rajamanikkam is the man behind this achievement.

He has taken only half an hour for this job.

What is more interesting is Kannan Rajamanikkam had brought about this change in the model, who has no similarity with Nayanthara. He has tried several make-ups and hairstyles on her to achieve the goal.

The video also showcases various photos of Nayans.