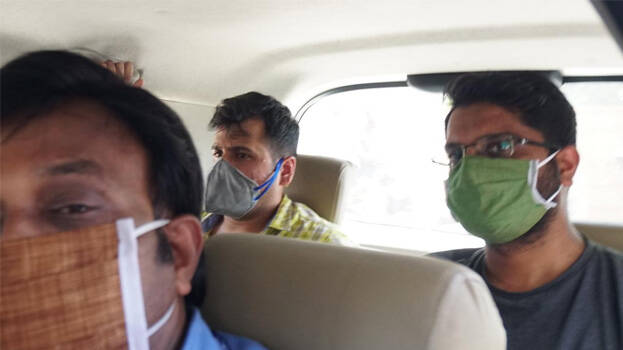 THIRUVANANTHAPURAM: The NIA team are still continuing collecting evidence with Sarith, accused in the gold smuggling case. The team who reached the capital city this morning with Sarith first reached Sandeep's house and collected evidence. They later went to Swapna's flat in Ambalamukku. After collecting evidence from here, they went to Kuravankonam. They stopped their vehicle at a housing colony and took the picture of the colony's board.
They later collected evidence from Nandavanam and some hotels in Ulloor. They then went to Hyder Apartments near the Secretariat. The team found the shop who made the fake seal used by the accused. This shop is near Statue.
The NIA team travelled without revealing the exact route. The team is presently collecting evidence from Sarith's house in Thiruvallam.