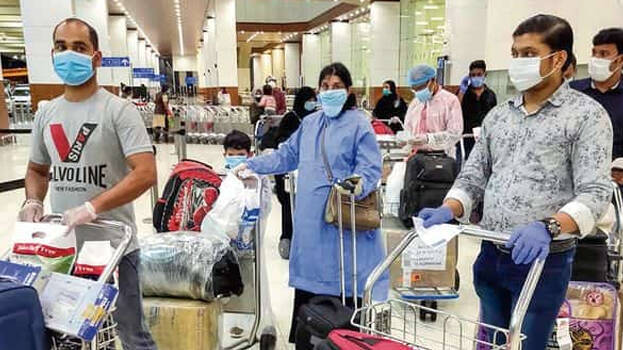 THIRUVANANTHAPURAM: A few months ago, Gulf Malayalis were craving to return to Kerala but now the situation is different. They don't want to come to Kerala for the time being.

The sudden scary spike in Covid cases in Kerala is the reason for this change of mind.

On the other hand, the number of Covid cases also saw a phenomenal dip in Gulf countries. Many fear that they may get the disease if they reach Kerala, given the fact that many expats tested positive for Covid after they reached Kerala.

Due to this general fear factor, there has also been a decrease in the number of flights coming to Kerala. Earlier 50 to 60 chartered flight reached Kerala every day and that number has reduced to five or six now.

The Gulf Malayalis are also feeling reluctant to come to Kerala when they think about 14-day quarantine period they have to undergo in Kerala, which means a waste of 14 days of their leave period. Moreover, if they don't report for duty after the leave, their job may under threat.

On the other hand, situation is limping to normalcy in the Gulf and many companies have reopened.