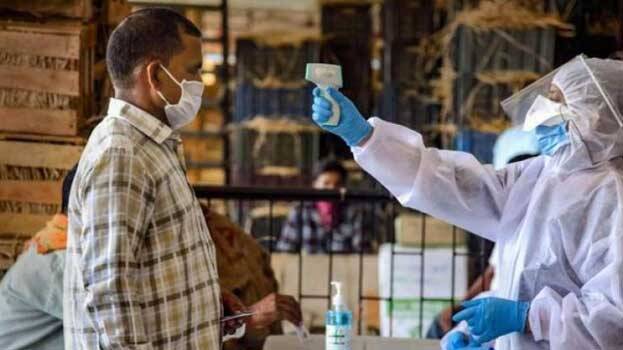 CHENNAI: Tamil Nadu on Friday reported a new single-day high of 6,785 fresh COVID-19 cases as the overall tally touched 199,749 while 88 fatalities propelled the death toll to 3,320, health officials said.
A total of 65,150 swab samples were tested and the total tally of such tests stands at 22,23,019.
A total number of 6,504 persons were discharged from various hospitals taking the total recoveries to 143,297.
The number of active COVID-19 cases in the state stands at 53,132, officials added.
The number of infected children in the state in the age group 0-12 went up to 10,006.
The state capital continue to head the coronavirus infection table with 1,299 persons testing positive for the virus and the total tally stands at 92,206.
The active cases in the city stand at 13,743 while the total number of COVID-19 patients discharged in Chennai stood at 1,110.
Karnataka on Friday registered 5,007 new cases of Covid-19 and a record 110 related fatalities, taking the total number of infections to 85,870 and the death toll to 1,724, the health department said.
The day also saw 2,037 patients getting discharged after recovery.
Out of the fresh, a whopping 2,267 cases were from Bengaluru urban alone.
The state on Thursday had reported a biggest single-day spike of 5,030 cases. A total of 11,10,497 samples were tested so far, out of which 29,819 were tested on Friday alone.
According to the department bulletin,7,411 of the 29,819 samples examined today were through rapid antigen tests.
As of July 24 evening, cumulatively 85,870 Covid-19 positive cases have been confirmed in the state, which includes 1,724 deaths and 31,347 discharges.
It said, out of 52,791 active cases, 52,180 patients are in isolation at designated hospitals and are stable, while 611 are in ICU.