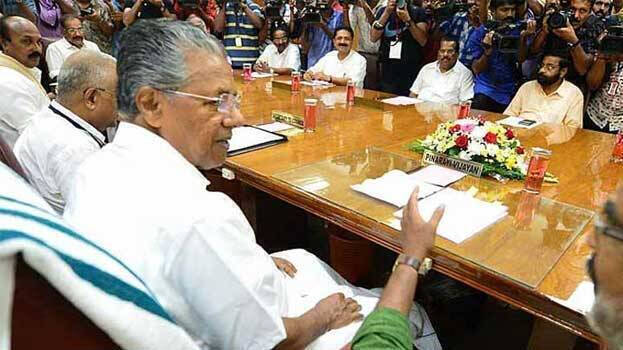 THIRUVANANTHAPURAM: The cabinet convened here today decided not to impose a complete lockdown in Kerala. The cabinet reviewed that a complete lockdown is impractical. Reports that came in hint that there will be strict restrictions in areas where transmission of the disease is high. A decision has been taken to tighten police checking in these places. The district administration can take a decision on things including opening of shops. It was opined in the all-party meet that a complete lockdown is not necessary. The cabinet has approved an ordinance to replace the Finance Bill. The cabinet also decided to send the ordinance for the approval of the governor.
The special cabinet meet was convened online and this is the first in history. Many ministers were not able to attend the meet in the wake of transmission of COVID. The meeting will have no legal validity if half of the ministers are not present. That is why a video conference was decided. The chief secretary has recommended to include digital attendance to fill the quorum.
The cabinet was convened outside the capital city before. The cabinet led by the then chief minister Oommen Chandy had convened a meet at Kollam Ashramam House during Puttingal fireworks tragedy. A cabinet meet was also convened at Aluva Guest house as part of Prime Minister Narendra Modi's visit in Ernakulam.