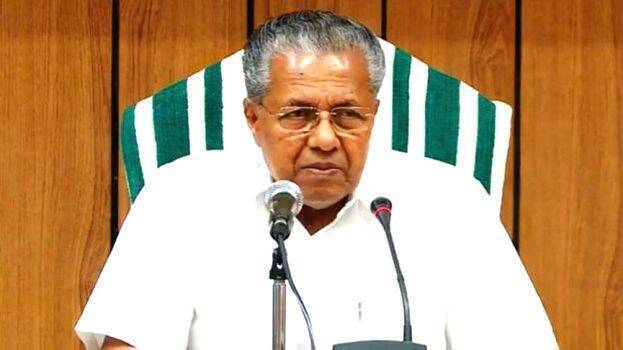 THIRUVANANTHAPURAM: The state has confirmed 1167 new coronavirus positive cases on Tuesday, Chief Minister Pinarayi Vijayan said. Among the new cases, 888 persons developed the disease through contact, There are 55 cases without an identified source of infection. 122 persons came from abroad and 96 from other states. 33 health workers also tested positive for the virus on Tuesday
At present, the state has 10,091 positive cases, with the total number of cases, starting from the first case registered on January 30, is 20,896.
The state also reported four COVID deaths on Tuesday.
Meanwhile, 679 coronavirus patients tested negative for the disease on Tuesday.At present, there are 486 hotspots in the state.
Of the 1,167 COVID cases on Tuesday in the state, Thiruvananthapuram accounted for 227 of them.
Of the 300 people who underwent tests at the KINFRA park here, 88 of them turned to be positive, he said.
Noting that while the national average of the test positivity ratio stands at 12:1, or that out of every 12 tested, one turning out positive, Vijayan said that in Kerala, it stands at 36:1, while in Thiruvananthapuram, it is 18:1. "The first cluster in the district was registered on July 5 and by the 15th, there were more," he added.

District wise breakup of positive cases:
Thiruvananthapuram-227
Kottayam- 118
Malappuram- 112
Thrissur- 109
Kollam- 95
Palakkad- 86
Alappuzha- 84
Ernakulam-70
Kozhikode- 67
Pathanamthitta- 63
Wayanad- 53
Kannur- 43
Kasargod- 38
Idukki- 07