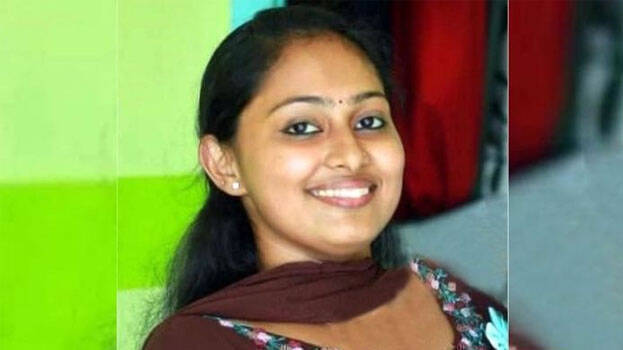 MIAMI: The police have arrested the man for fatally stabbing to death his wife, a Malayali nurse who was working in Broward Health Hospital Coral Springs in South Florida.

The nurse has been identified as Merin Joy (26), daughter of Joy and a native of Piravam in Kottayam. She was stabbed Tuesday morning at 7.30 am (Indian time Tuesday evening) when she came to the parking lot to return home after night duty.

Merin was stabbed several times and though she was taken to the hospital, her life could not be saved. After stabbing her, he ran over her with his vehicle. A probe by the Coral Spring police found that the person who stabbed her was her husband Philip Mathew (34) of Wixon, Michigan He has been taken into custody.

Police said stabbing was part of a domestic dispute between the two and they were living separately for quite some time. The couple has a two-year-old daughter Norah.

Philip was found with a self-inflicted knife wound and was taken to a nearby hospital. Philip is charged with first degree murder.

The couple had come for vacation in December 2019.