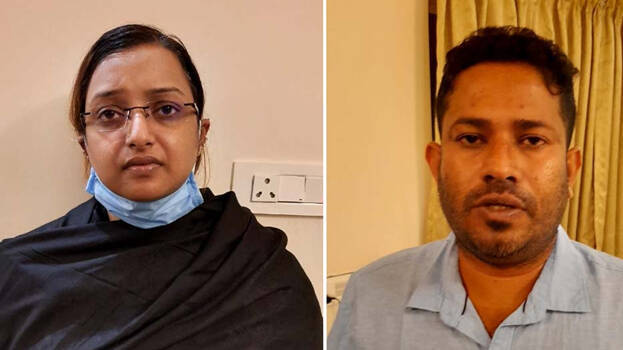 KOCHI: The NIA court directed to produce the case diary in the gold smuggling case. The court also asked to produce the things related to terrorist activities in the case, as a list. The court has postponed to August 4 considering the bail pleas of Swapna Suresh and Sandeep Nair.
Meantime, the court gave permission to police to register the arrest of Swapna in the fake degree case. The police had filed a plea in the court making her the second accused in the case. Permission was given to arrest and question her.
The court had yesterday sent the third and fourth accused Swapna Suresh and Sandeep Nair in customs custody till August 1. The two produced in the Ernakulam additional CJM court in charge of prosecuting financial crimes were handed over to the customs yesterday. The customs had interrogated and recorded their statements when they were in the custody of the NIA and their custody is not necessary, argued the accused lawyer. However, the special prosecutor explained that Faizal Fareed, who has a major role in the case and Rabinz have to be nabbed and to know their role they should be questioned.
The court directed customs to keep Swapna Suresh under the surveillance of a lady customs officer not below the rank of Superintendent during custody. She should be given an opportunity to interact with her children.