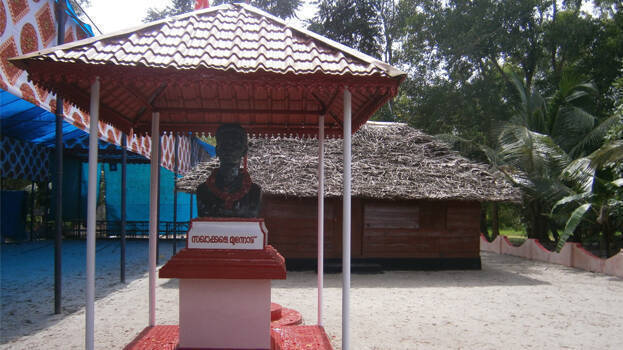 ALAPPUZHA: All accused in the case of setting ablaze the memorial of P Krishna Pillai at Kannarkatu in Alappuzha, have been acquitted. The court acquitted five accused including Latheesh B Chandran, former personal staff member of V S Achuthanandan, due to lack of evidence. The Alappuzha principal sessions court pronounced the verdict.
Latheesh Chandran, one in the personal staff of V S Achuthanandan when he was the chief minister, former leader and Kerala University Union former general secretary was the first accused in the case. CPM Kannarkatu local committee former secretary P Sabu was the second and CPM members Deepu, Rajesh and Pramod were the other accused.
The hut at Kannarkatu in Alappuzha, where Krishna Pillai breathed his last following a snake bite, on August 1948 was set ablaze on October 31, 2013. The case first investigated by the local police and when the crime branch probed the case, there were five accused. The CPM had then expelled them from the party. There were a total of 72 witnesses. 59 witnesses including CPM leaders Saji Cherian MLA and C B Chandrababu had given their statements.
The prosecution argued that factionalism in the party is behind the incident. The crime branch's charge sheet stated that the memorial was torched to show that the official faction is not even able to protect the memorial.
Soon after their release, the accused said justice has been obtained in the case where there were concocted evidences and witnesses. The incident happened during the tenure of the UDF and the verdict is being pronounced after seven years.