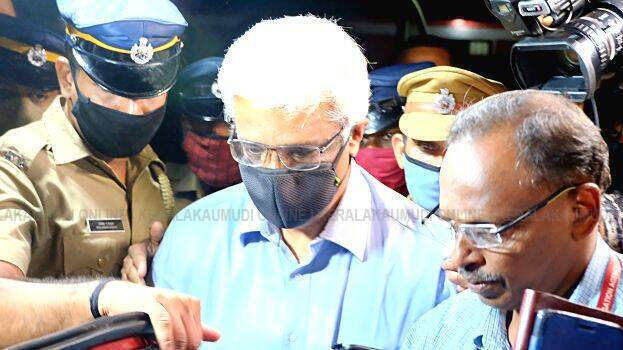 THIRUVANANTHAPURAM: The customs is investigating the financial dealings of M Sivasankar, former principal secretary to the chief minister.
The customs questioned Sivasankar's chartered accountant as part of it. He was questioned to examine the statement of Sivasankar regarding his income.
Officials of the Thiruvananthapuram unit probing the case grilled him Thursday night. He was let off after the interrogation. This chartered accountant has been managing Sivasankar's financial dealings for years.
In the meanwhile, the customs had examined C-apt in Vattiyoorkavu, a firm under Minister K T Jaleel. Parcels including sealed covers from UAE Consulate and C-apt were taken to Malappuram. The checking was to know about it. The officials collected details from the staffs.