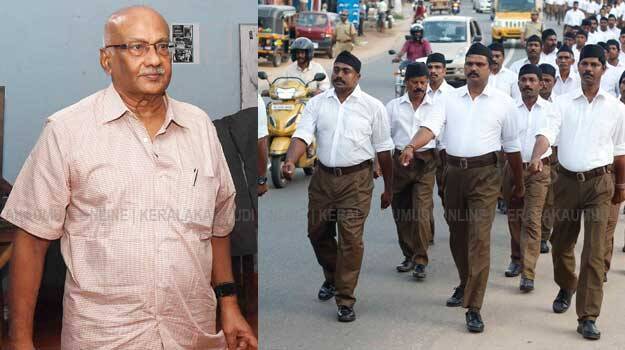 THIRUVANANTHAPURAM: CPM Politburo member S Ramachandran Pillai has agreed to the reports that came in Janmabhoomi daily that he was once an RSS worker.

"Till I was 15 years of age, I worked with RSS but I completely dissociated from the organisation after being convinced that what was needed is the board concept of humanity rather than the narrow national consciousness.

He was responding to an article in the Janmabhoomi daily which said that Pillai was an RSS Shishak who was in charge of a Shakha.

"I have been a member of CPM since I was 18, after I got attracted to Leftist ideologies. For the past 64 years, I have been with the CPM and continues to be so," SRP clarified.