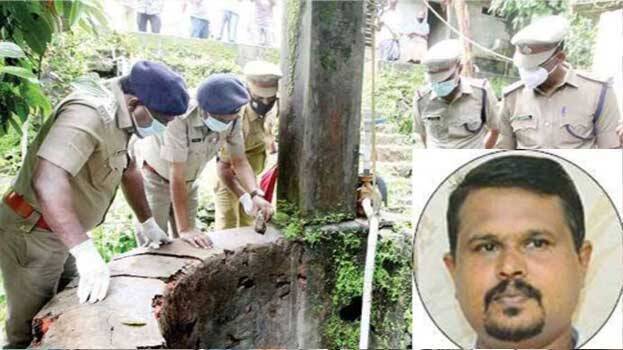 PATHANAMTHITTA: The post-mortem conducted on Pathanamthitta Chittar native Mathai's body has confirmed that drowning was the cause of his death.

The Forest department had taken him into custody, alleging that he had destroyed CCTV cameras installed by the department. Hours after this, he was found dead inside a well.

The allegation of his family members is that there is mystery behind his death as his body was found inside the well at his own farmhouse, hours after he was taken into custody.

However, the post-mortem report said there were no beating marks on his body. He had broken his arms and there was an abrasion on the left side of his head. The police presume that these injuries may have happed during his downward fall into the well

The forest officers who are facing allegations have gone on compulsory leave.

According to the relatives, the officers had not informed them about the offence for which he was taken into custody. This is seen as a breach of rules.
Taking around Mathai for collecting evidence without providing proper protection to his life is also viewed as a serious lapse. The forest department had not approached Chittar police station to initiate steps for filing case against him.

Neither Mahasar nor FIR was filed in the court regarding the alleged stealing of CCTV cameras.

Mathai had not been taken to Chittar Forest Station after being taken into custody. He was taken to Kudappana area for collecting evidence without recording his statement.

Only after his death, a case was filed against Mathai; the FIR and Mahasar was submitted in the court later.

All these are considered as serious flaws which add mystery elements to Mathai's death.