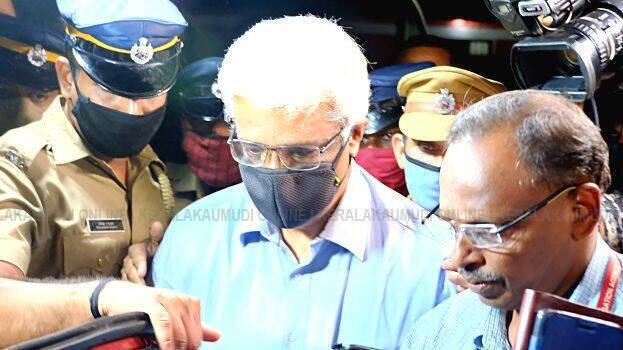 THIRUVANANTHAPURAM: The vigilance sought permission for an investigation against M Sivasankar, former principal secretary to the chief minister. The vigilance director handed over the complaint against Sivasankar to the government. The complaint was lodged by Cheshire Tarson, a native of Kochi.
The complaint has asked to examine the illegal appointment of Swapna Suresh and contracts in the IT department. A copy of the complaint has been given to the CBI and central vigilance. Complaints including that of the opposition leader are under the consideration of the government. The complainant wants the case to be registered under the Prevention of Corruption Act.
Meantime, the statement of the chartered accountant to NIA that the locker was taken in his and Swapna Suresh's name was as per the directive of Sivasankar, may land the latter in trouble. An amount of Rs 64 lakh and 982.5 grams of gold were seized from the locker of SBI city branch near the secretariat and 36.5 lakh from the locker of Federal Bank, Statue branch. The NIA concluded that Swapna was rewarded for helping in the gold smuggling. The noted chartered accountant questioned by the NIA the other day has connected Sivasankar to these lockers. This chartered accountant handles Sivasankar's and Swapna income tax returns. The NIA had conducted a raid at his office and confiscated some documents.