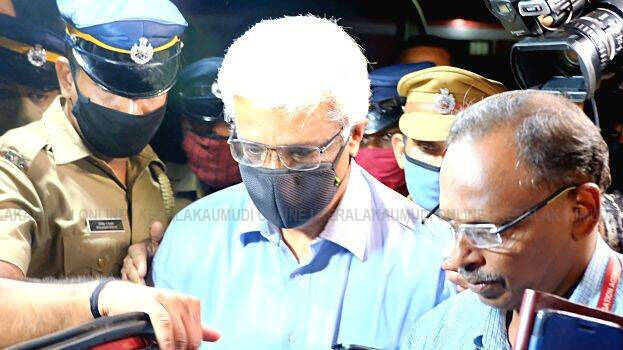 KOCHI: Latest report claim that the Customs department is planning to question former Principal Secretary M Sivasankar once again in connection with the gold smuggling case. The suspended IAS official will be questioned to check whether he was aware of Swapna Suresh's financial transactions.
Earlier, Swapna had told the Customs officials that she had received $1,85,000 apart from the money for smuggling gold. The officials had discovered that Swapna had received $1,35,000 in her bank account. Swapna said that she had received $50,000 as a commission for implementing housing projects in the state through NGOs in association with the UAE government. She also admitted that had sought the help of Sivasankar for the service of a chartered accountant to take care of her accounts.
Though Customs had earlier questioned Sivasankar, Swapna was not in their custody.