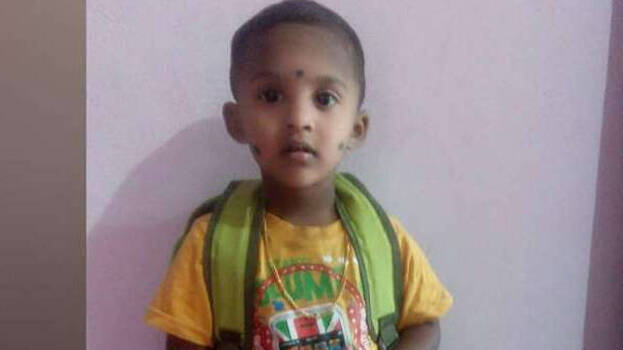 KOCHI: The post-mortem has revealed that the three-year-old boy who died in Aluva recently after swallowing coin, had swallowed two coins. The coin was spotted in the large intestine. The exact reason for death will be known only if the examination report of the internal organs comes out.

After the post-mortem conducted in Kalamassery Medical College, the body was handed over to the relatives on Monday. Udayan, one of the relatives of the child, has come out against doctors over the child's death.

"Doctors are saying that swallowing of the coin was not the reason for his death. If it is due to other reasons why is it not mentioned in the report?
We took the child to three hospitals but no other disease is mentioned in their reports. Till the child reached the hospital he didn't have any other disease," said Udayan, adding a complaint would be registered against the doctors.
Meanwhile, health department principal secretary has initiated an inquiry into the incident following the instructions of the health minister.
In a bid to save his life, the child had been taken to Aluva Taluk hospital, Ernakulam general hospital and Alappuzha Medical College after one hospital referred the case to another hospital.

The relatives allegation is that the hospital had not given proper treatment to the child, and instead advised them to give banana and water to the child so that the coin would be expelled when he defecates next time.