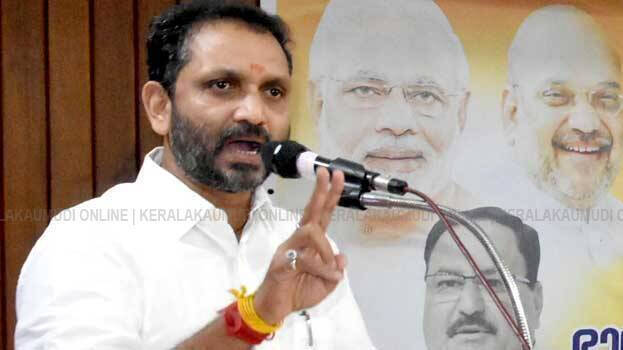 KOZHIKODE: BJP State President K Surendran has said though it has become clear that a Cabinet member had aided the gold smuggling, there has been no response from him nor the chief minister. Every day more and more evidence in this regard are coming out.

"Much earlier, there were allegations that the higher education minister had come out to help the gold smuggling racket. At an earlier press conference I had also asked whether Minister K T Jaleel had distributed Ramzan kit or gold kit.

Now the investigation is going on in that direction.

The investigation team has got the information that 28 bags from C-apt under the higher education department had been sent to Malappuram district.
C-apt is under Jaleel's department.

Here, 28 packets had arrived, reportedly from UAE consulate… The probe team has started procedures to question the officials of C-apt.

Jaleel had said that the 28 packets comprised holy Quran. There is no need to import Quran from UAE as it is easily available across Kerala. Moreover, there was special instruction from C-apt officers not to open some of those packets," Surendran explained, adding that all appointments in C-apt were made illegally.