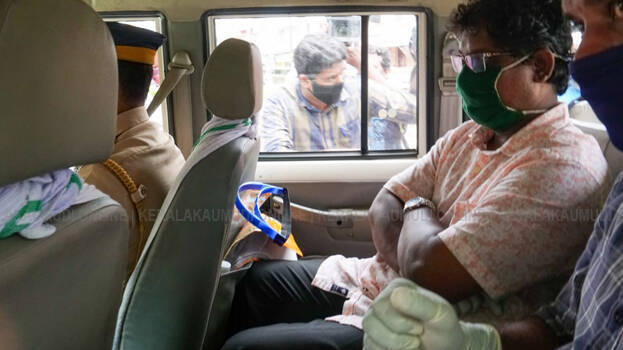 THIRUVANANTHAPURAM: The employee arrested has confessed to have siphoned off crores from the Vanchiyoor treasury. M R Bijulal, senior accountant in the treasury, confessed to have committed the crime during interrogation of the crime branch. Apart from siphoning off Rs 2 crore, he revealed irregularities of Rs 74 lakh also.
An amount of Rs 74 lakh was stolen during April and May. Money was stolen from treasury accounts several times. The cash was transferred to his sister and wife's accounts. Majority of the cash withdrawn was used for playing online rummy. Not only that, land and gold were also bought, he said. Cash was given to his sister to buy land.
The crime branch arrested Bijulal Wednesday morning from his lawyer's office behind the Vanchiyoor Court. Bijulal, who came to surrender was nabbed when he was talking to the media. He told the media then that he has not stolen any money and that the cash in his account is what he got from playing rummy.
It was found earlier that he siphoned off Rs 2 crore from the treasury. A detailed probe will be conducted now after his revelation that more money has been withdrawn. He was terminated from service soon after the irregularities were noticed. Though he tried for an anticipatory bail, the court had rejected his plea.