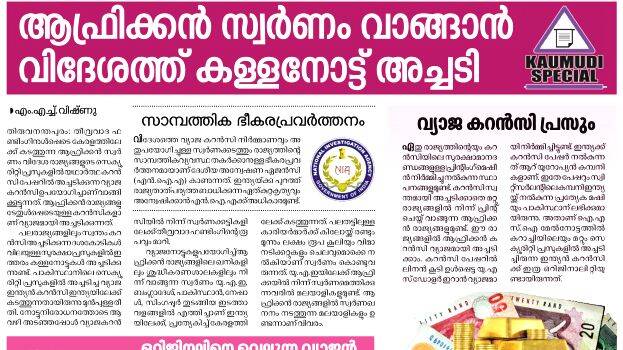 THIRUVANANTHAPURAM: The National Investigation Agency (NIA) confirmed African links in the gold smuggling case, just as reported by Keralakaumudi. While opposing the bail plea of Swapna Suresh, the court was told about this by the investigation team.
The prime accused TK Ramees visited the African country of Tanzania several times and smuggled gold to the UAE from there. A detailed probe will be conducted on this.
NIA suspects that the accused have links with African drug mafia. Keralakaumudi had earlier reported that gold is smuggled to UAE from African countries before being smuggled to Kerala. The DRI has also found the Indian who smuggles 700 kgs of gold to UAE in one week.
Fake currency printed in the currency paper in security press abroad is used to buy gold. Gold bought this way is used to fund terrorism. The NIA team probing fake currency cases in India will also probe this.