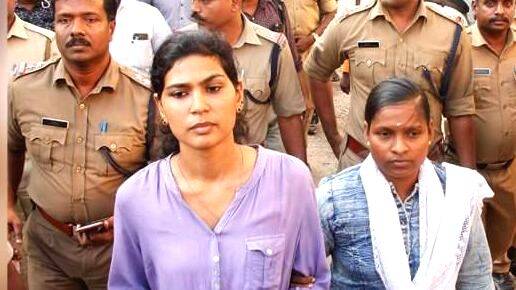 KOCHI: In the case in which she made her children draw picture on her half-naked body and posted the video on social media, Rehana Fathima will surrender before the Kochi police on Monday. This was informed by her husband Manoj.

The decision to surrender was taken after the Supreme Court rejected her anticipatory bail in the case. Rehana, who is currently in New Delhi, will return to Kochi by evening.

In its initial examination of the case, the Supreme Court made the observation that her act came under the purview of sexual offences using children. The bail plea was dismissed after this conclusion was made by a bench.

The Kerala police had filed a case after the video she posted on social media showed her lying half-naked on bed and her minor children painting colourful pictures on her body.

The case was filed under Posco Act and IT Act. The Child Rights Commission had also filed a case against her.

The video posted under the title Body Arts And Politics had gone viral, inviting criticism as well as appreciation for her bizarre act.