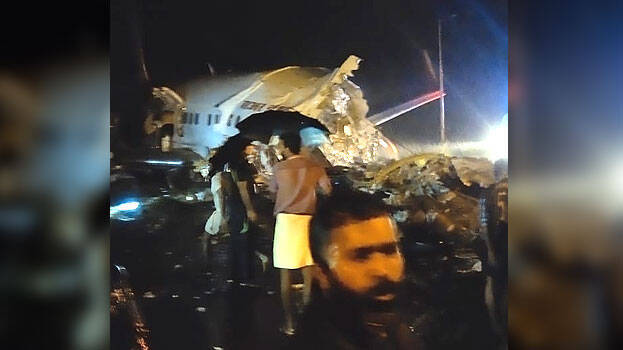 KOZHIKODE: A flight skidded off the runway at the Karipur airport due to heavy rain. It is reported that one of the pilots died in the crash and the co-pilot was injured badly. The accident was around 8 pm on Friday.
According to reports, Air India Express flight IX 1344 was ripped in half. Including the cabin crew, there were over 170 people on board the flight.
The passengers in the front seats suffered major injuries. It is learned that more than 100 passengers were injured. Smoke erupted following the crash but further danger was averted as the flight didn't catch fire, it is assumed.
Those involved in the accident was taken to Kondotty Relief Hospital and Kozhikode Medical College.