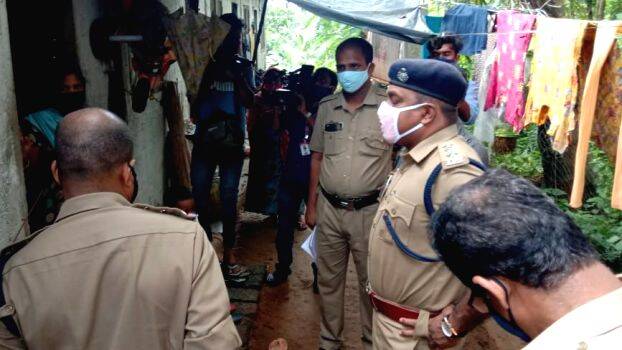 PERUMBAVOOR: A migrant worker committed suicide after murdering his wife by slitting her throat. Vishnu Pradhan (26), a native of Odisha, committed suicide after killing his wife Sila (23).
Sila's body was found half-naked from the hip. According to the primary assumptions of the police, her head was bashed on to a wall several times. Then her throat was slit after making her lean on to the wall.
The heinous incident took place at the couple's room in Nooleli Pallippadi in Ashamannoor Panchayat. The reason is unknown. Vishnu was found hanging.

The local residents saw the couple on Friday till 9 pm. Sila used to regularly fetch water in the morning and her absence made other migrant workers in the next room suspicious. When they went in search of her, Vishnu Pradhan was found hanging. The owner of the building was informed. Kuruppampadi police took further action. The corpses were shifted to Perumbavoor taluk hospital. The couple does not have any children.
Vishnu and Sila were working a plywood factory. The police said that no relatives of the deceased contacted them. The dead bodies will be relieved after COVID tests.