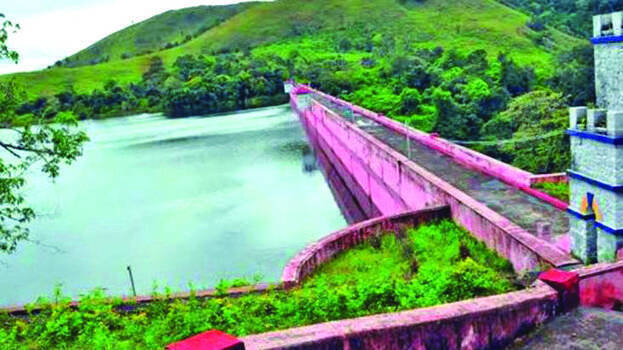 THIRUVANANTHAPURAM: Dams are filling up raising fears of flooding in the state. Red alert has been sounded in eight dams. The water level in Mullaperiyar dam has risen to 135.4 feet. As heavy rains are continuing, the force of the flow of water to the dam is high. If the water level touches 136 feet, a second alert will be issued. The water level in Idukki dam has reached 2361 feet and this is 67% of the storage capacity. Four shutters of the Neyyar dam have opened. Peppara Dam has also opened. If heavy rains continue, the Banasur Dam will also be opened. The water level in Pampa dam is rising. The authorities have informed that the shutters of the dam will be raised for eight hours.
The government has directed KSEB and the irrigation department to inform the respective district administrations 36 hours in advance if there is a need to open the dams. When the dam opens, local bodies will inform the public through loudspeakers 15 hours in advance which all rivers and streams will be flooded.
There are heavy rains in many parts of the state now. A red alert has been sounded in Alappuzha, Kannur, Kozhikode, Idukki, Malappuram, Wayanad and Kasargod districts today. Orange alert has been sounded in other districts.
The rains will continue till Wednesday. In the wake of heavy rains, those residing on the shores of Periyar, Bharathapuzha, Pampa, Kabani, Valappattanam, Kuttiyadi rivers have been directed to be on high alert.
There is heavy rain in Pathanamthitta. Orange alert has been announced in Pampa dam. Caution has been issued to those living nearby.