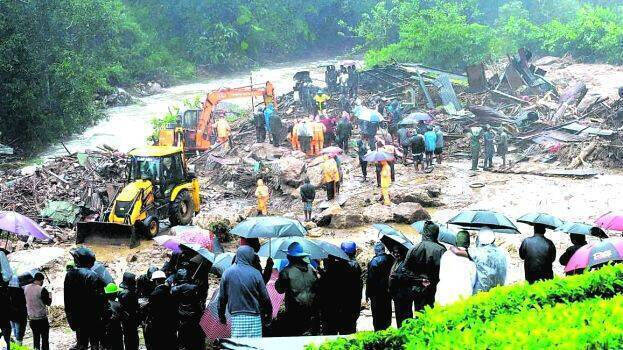 IDUKKI: A search is continuing on the fourth day for the missing in the place where a massive landslip struck the remote Pettimudi in Rajamala in Idukki. A search will be mainly conducted on the riverbanks today. NDRF, fire force and officials of the forest departments have reached for the search. The search which stopped last evening resumed this morning.
Large boulders are disrupting the search. All rescue operators who came for the search will be subjected for COVID tests. A member of the fire and rescue unit from Alappuzha tested positive for COVID-19 the other day. 43 bodies have been recovered so far. 28 more have to be found.
17 bodies were recovered yesterday. Since yesterday morning, the search has been carried out by removing soil in each area using ten small and large earth movers. Two bodies were recovered from the riverbanks. One body was found from the river late Saturday.