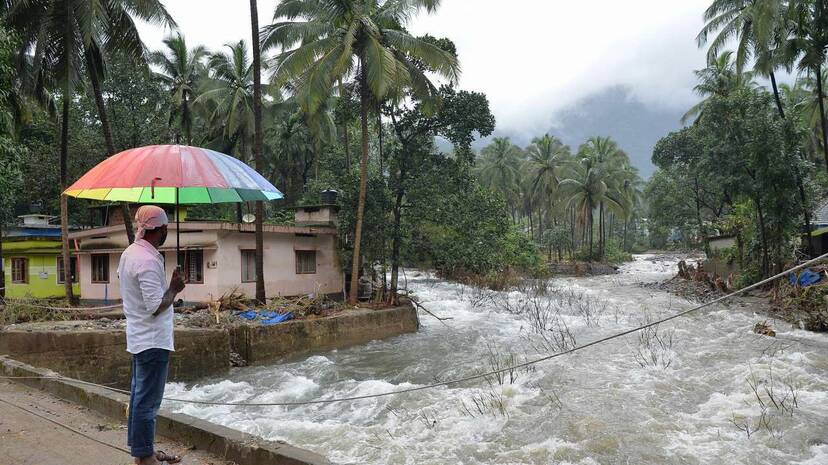 THIRUVANANTHAPURAM: Kerala State Disaster Management Authority has informed there are chances for isolated heavy rains in Kerala. Orange Alert has been declared in Alappuzha, Kottayam, Ernakulam, Idukki, Wayanad, Kozhikode, Kannur and Kasargod district.

As there are chances for landslides in hilly regions, the authority has asked the public and the government mechanisms to be on high alert. It has emphasized the need for regulating the traffic in areas where there are warnings for very heavy rains.

The Indian Met department has declared Yellow alert in Thrissur, Malappuram districts on Monday and in Malappuram, Kozhikode, Kannur, Kasargod district on Tuesday.

According to the forecast, there will be up to 64.5 mm to 115.5 mm rain in isolated areas in the next 24 hours.

The Disaster Management Authority has also asked people living alongside opened dams and rough seaside to take extra care
Though there will be general decrease in spells of rain in the coming days, there are chances for isolated heavy rains, says the Met department.