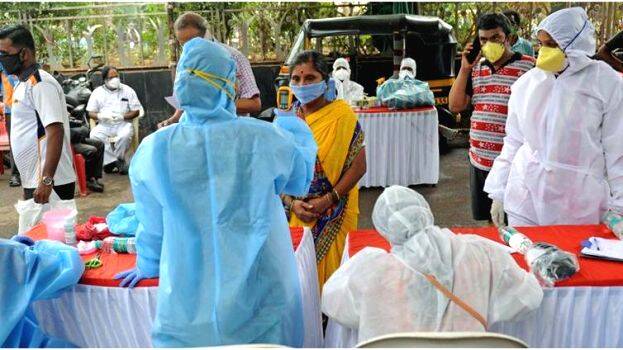 MUMBAI: Maharashtra on Tuesday reported 11,088 fresh cases of COVID-19, taking its tally to 5,35,601, while 256 more patients died due to the infection, said a state health official.
After the addition of new cases, the state's tally rose to 5,35,601, while the COVID-19 fatality figure increased to 18,306, he said.
Also, 10,014 patients were discharged from hospitals on Tuesday, taking the number of recovered cases to 3,68,435, the official said.
There are 1,48,553 active cases in the state at present, he added.
In Mumbai, 917 new cases and 48 deaths were reported, taking the count to 1,25,224 and the toll to 6,893. The number of active cases in Mumbai stood at 18,887, he added.
Pune city reported 928 fresh cases along with 36 deaths, taking its count to 72,640 and the toll to 1,862, the official said.
Maharashtra's COVID-19 figures are as follows: Positive cases 5,35,601, new cases 11,088, deaths 18,306, discharged 3,68,435, active cases 1,48,553, people tested so far 28,37,578.