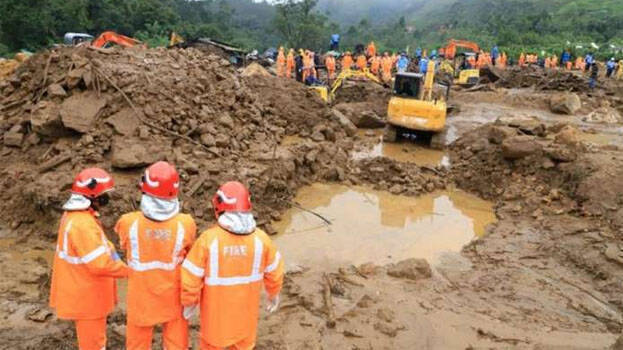 IDUKKI: One more body of the missing in the massive landslide that struck Pettimudi in Rajamala was recovered today. The body was recovered in the search that started this morning. The body was found from the shore of Kanniyar. With the recovery of one more body on Wednesday, the death toll in the landslip rose to 53. There are still 17 more people to be found. Of that, majority are children. Rescue operators are conducting more search in the river using equipment including drone.
The search is on for the sixth day to find the bodies. The rescue operation is progressing with strong security measures as the COVID fear continues. Fifteen children are yet to be found. Most of the bodies recovered were in a decomposed stage. DNA tests are likely to be conducted.
A search will also be conducted on the river which is five kilometers away from the accident spot. The search is being carried out in collaboration with the NDRF, police, fire brigade, forest department, revenue, various people's representatives and volunteers.