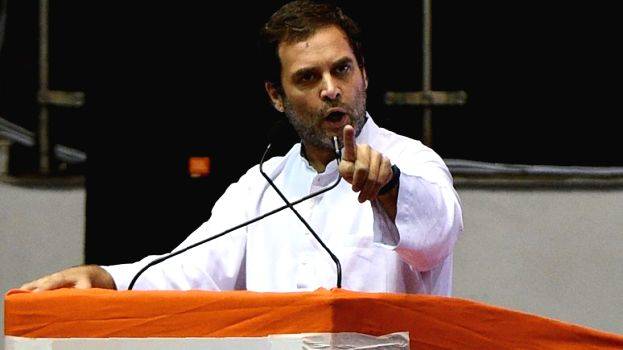 NEW DELHI: Stepping up his attack on Arun Jaitley for allegedly meeting Vijay Mallya before he fled to the UK, Congress president Rahul Gandhi today accused the finance minister of colluding with a "criminal" and not informing the probe agencies, despite having information about the liquor baron's plan to leave the country.
Speaking at a press conference, Gandhi also trained his guns on Prime Minister Narendra Modi, asking, "Why did Jaitley allow Mallya to escape, or was it an order from the prime minister?" "This is a clear-cut case of collusion. There is some deal between them. Finance Minister Jaitley must resign and this should be investigated," he said.
Senior Congress leader P L Punia said on March 1, 2016, when he was in the Central Hall of Parliament, he had seen Jaitley and Mallya talking "discretely". "On March 3, we heard from the media that he (Mallya) fled the country on March 2. I have clearly stated about this in each of my interview with the media. There are CCTV cameras, we can all see that for proof. If I am wrong, I will resign from politics," Punia said.
He added that the meeting between Jaitley and Mallya lasted for 15-20 minutes. Gandhi wondered that when the "absconder" had informed the finance minister about leaving the country, why did he not notify it to the Central Bureau of Investigation (CBI) or Enforcement Directorate (ED). The Congress president accused Jaitley and the government of lying on the issue.