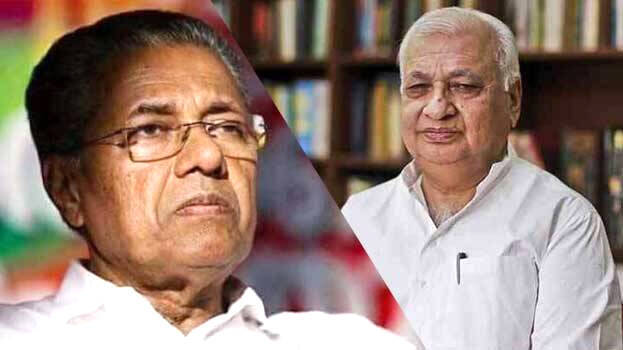 IDUKKI: Governor Arif Mohammad Khan and Chief Minister Pinarayi Vijayan visited the disaster area of Pettimudi where a massive landslide struck. The two spoke to the workers there. The chief minister directed to bring the workers to Munnar Tea County to hear their woes.
Ministers E Chandrashekaran, M M Mani, T P Ramakrishnan, Dean Kuriakose MP, MLAs S Rajendran, E S Bijimol, DGP Lokanath Behera, south zone range IG Harshitha Attalloori, IG Yogesh Agarwal, district collector H Dinesan and SP R Karuppaswamy accompanied the two to the disaster area. The chief minister returning to Munnar will attend the review meet there.
The governor and the chief minister reached Munnar Thursday morning. They went to Rajamala which is forty kilometres from Munnar.
The chief minister reached Rajamala after many political controversies. The opposition and the BJP had harshly criticised the chief minister for not visiting the Pettimudi accident spot. The two had visited the Karipur disaster area. Opposition leader Ramesh Chennithala and Union Minister of State V Muraleedharan had visited the spot. There was also a controversy on the compensation announced for the victims.