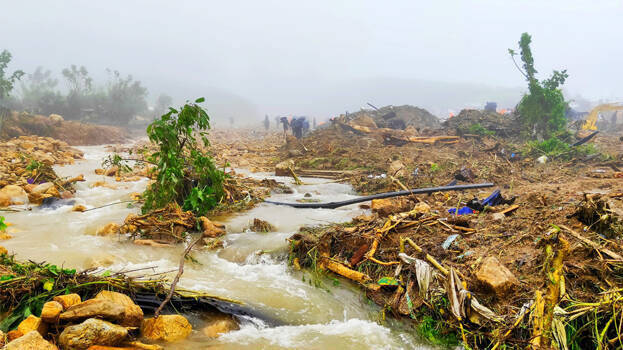 IDUKKI: The search will continue Friday for the missing in the landslide that struck Pettimudi in Rajamala. The search will focus on Kanniyar today. A small earth mover will be used to inspect the muddy areas in the river. A search will continue after removing the soil from top of the settlements (layams).
The rescue operations are progressing with strong security measures in the wake of COVID fear. Another 15 people who went missing in the landslide are yet to be found. Majority among them are children. 55 bodies were recovered so far. No one was found in the search conducted yesterday.
Governor Arif Mohammad Khan and Chief Minister Pinarayi Vijayan visited Pettimudi yesterday. A team including the two reached Aanachal on helicopter at 9.30 am in the morning. From there, they left for Pettimudi by car. The chief minister had promised to construct new houses for the families affected by the landslide.