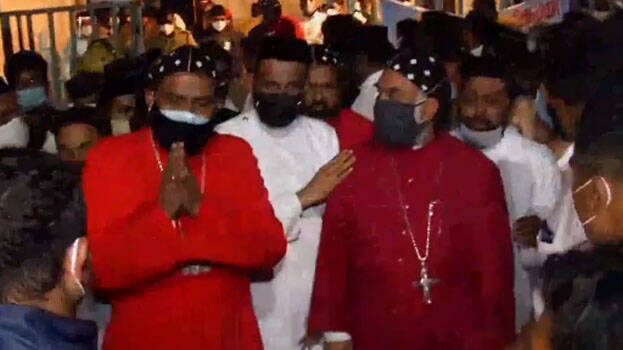 KOTTAYAM: The district administration took over the Mulanthuruthy Marthoma Church where a dispute persists. The action of the district administration was as per the order of the high court. Devotees belonging to the Jacobites faction led by a team of priests blocked the police. Hundreds of devotees including women protested at the place. The police forcefully entered the church and arrested the protestors.
Steps for taking over the church started in the early hours of Monday. Many including devotees and priests who protested were arrested and removed. High court's deadline given to the district administration to take over the church ends today. The high court directed the collector to close the church temporarily.
The court will be considering the case at 10 am today. The Jacobite faction requested not to take any action till then. The district administration rejected this and proceeded with the acquisition of the church. Devotees including women and children reached the church last night itself. When the authorities arrived to take over the church, the believers closed the gate. The police broke the gate and then entered the church.