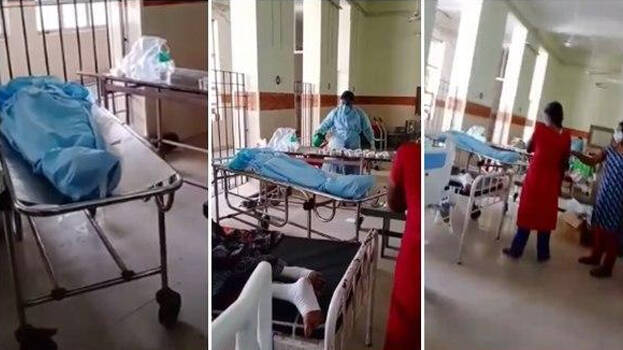 THIRUVANANTHAPURAM: The body of a Covid patient who died early in the morning was not shifted out of the room even after hours, resulting in a commotion in the ward. The incident happened in the fifth ward where Covid patients were undergoing treatment.
Though the patient died at 5 am, the body was removed only by 10:30 am.

When the breakfast for other patients were distributed from near the body, the patients protested, saying that they won't take food distributed in the presence of the body. It was only after this that the body was removed.

It was Balaramapuram native who died of Covid early in the morning. However, neither the Medical College nor the health department has given an official explanation on the matter.