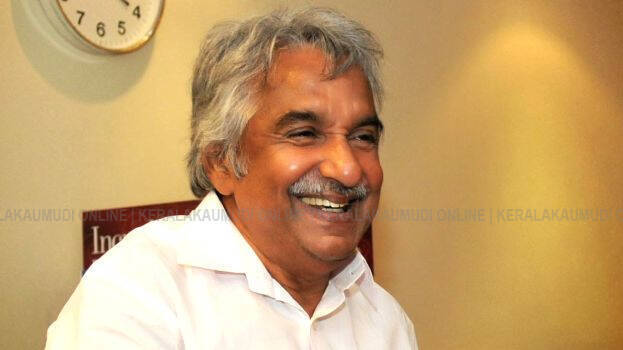 THIRUVANANTHAPURAM: Former chief minister, Oommen Chandy is going to celebrate the golden jubilee of his entry into the legislative assembly. He is an "open door" amongst the public and dear "OC" among politicians. After late K M Mani, it is Oommen Chandy who enjoys this rare privilege in the Kerala politics.
The most popular congress leader Oommen Chandy completes 50 years of his life as an MLA on the 17th of next month. He remains to be the lone leader in congress to achieve this honor in India. The congress members are getting ready to celebrate this event in spite of COVID restrictions.
On September 17 in 1970, Chandy made his maiden entry to his legislative career by winning the triangular competition in Puthupally by 7288 votes. He won the next ten elections by contesting from Puthupally, thus became the synonym of Puthupally. Even during his stay at Thiruvananthapuram, Puthupally remained close to his heart, by naming his private house at Thiruvananthapuram, Puthupally House.
Oommen Chandy shares the legacy of K M Mani who contested from Pala and won the election for 13 consecutive times and had 42 years of legislative career. In Maharashtra, Ganapath Rao Deshmukh of Peasant and Workers Party, had won 11 times and had been MLA for 56 years. Deshmukh in 1995 tasted the bitterness of losing an election.
The service of Oommen Chandy as a ruler and parliamentarian always deserves praises. He is the only chief minister in India to receive an award from the United Nations for public service. He initiated many developmental programmes like Kochi metro, Kannur airport, Vizhinjam port and Kochi smart city. During his tenure as the chief minister, he was a consolation and relief for the mass. Chandy conducted programmes to maintain public relations, twice in 2005 and thrice in the period of his last government. 11,45,449 needy ones were found and had a direct meeting with them and wiped away their tears. His government also provided a relief of 242.87 crores.
Oommen Chandy who became the labour minister in 1977 at the age of 33 wrote history by providing unemployment wages. When he was the home minister in the Karunakaran ministry in 1981, he modified the police uniform. In 1991 when Karunakaran became the chief minister for the fourth time, Oommen Chandy was the finance minister. The deficit of 101 crores in the exchequer after three years attained a balance of 21.91 crore. Oommen Chandy was first sworn in as the chief minister in August 2004 and later in May 2011.