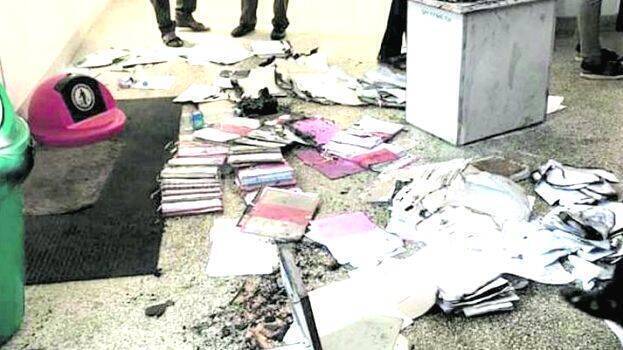 THIRUVANANTHAPURAM: Important files were not lost in the fire at the General Administration Department of the secretariat, CM Pinarayi Vijayan said. As per primary reports, only parts of some files were burnt. Two panels headed by ADGP Manoj Abraham and disaster management commissioner A Koushik will probe the incident. It's better to wait till the investigation report comes out and there is no point in rushing, CM Vijayan said.
"The teams will ascertain the cause of the fire, assess the loss suffered, and suggest steps to be taken to avoid such incidents in the future. The expert panel has been asked to submit a report within a week," he said.
"The BJP and Congress are trying to bring a different shade to the fire incident. There were conflicts in different parts violating COVID protocol. This will be taken seriously", he added.