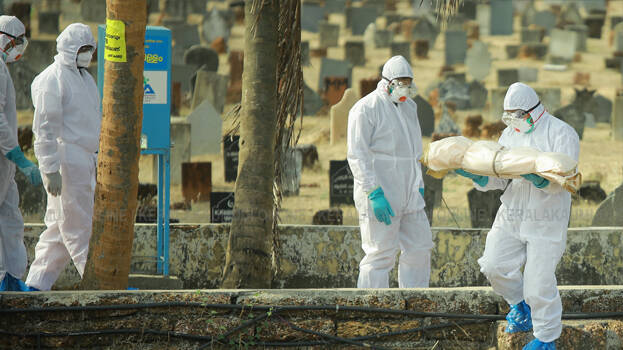 THIRUVANANTHAPURAM: Health department's death audit report says that since mid-July, Covid-19 deaths have increased in Kerala. The report says more men have died than women. The report further says that 51 persons died due to Covid-19 in July. The state government purchased 865 additional ventilators in the wake of the rapid spread of the virus. With the support of the Centre, state government also arranged oxygen facilities in Ambulances.
In terms of age group, most deaths happened in the high-risk category (64-85). The youngest among the dead was 28 years old. Men accounted 35% and women 16%. In the month of July, Ernakulam had the highest death toll among districts with 13 deaths and Thiruvananthapuram stood second with eight deaths.
Covid-19 was the sole cause of death among six per cent of the dead persons. The report found that 65% of persons who died of Covid-19 had hypertension and 69% had diabetes. The report also says that 12% of the dead had cancer.