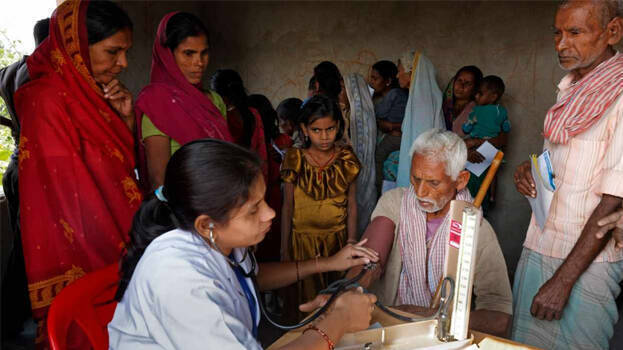 NEW DELHI: On the eve of Independence Day, Prime Minister Narendra Modi in his speech said that a unique health ID would be provided to every citizen of India. On the basis of this, the Union health ministry has issued a draft of the proposal. The Centre has specified that people can file their responses until September 3 over the proposal.
Meanwhile, certain provisions of the draft have irked opposition and contempt from various quarters and drawn criticism that it is violation of privacy.
According to the health management policy, details of various diseases of individuals and their treatment have to be provided. However, the draft says that apart from this essential information, individuals should also give details of their caste, politics, sexual orientation and even their credit and debit card details. The draft further says that these details would be safely kept at health centres managed by central and state governments. It also adds that these sensitive information will not be used for research purposes. 'But citizens have the liberty not to give these information and even in giving up their health IDs', says the draft.
Meanwhile, state BJP president K Surendran has said that there is nothing wrong in giving caste details for the purpose of health ID. "Caste details are asked while joining the health schemes of even state government," Surendran responded.