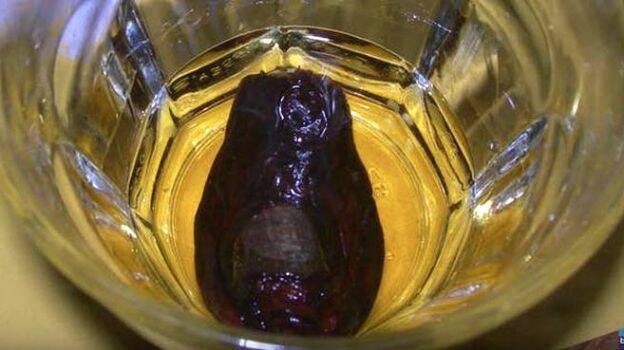 Some people drink liquor to bring out courage. But to drink Sourtoe Cocktail one should have great courage. Sourtoe Cocktail is a popular Canadian cocktail sold in Sourtoe Saloon near Yukon, Canada. Sourtoe drink is the highlight of the saloon. The drink will have a mummified human toe and the person who drinks the cocktail without swallowing the toe would get a certificate. A huge fine is imposed if the toe is swallowed.

The story behind Sourtoe Cocktail
In the 1920s, Louie and Otto, who are brothers and liquor smugglers, were chased by the cops, and in an attempt to save themselves from the freezing winter and police search team, Louie's frozen toe was cut by Otto to prevent infection and it was stored in a liquor bottle. After 50 years, when they checked the bottle the toe still remained there. Decades passed away. Since 1973 a competition was started to prove the Yukonan masculinity in which a person has to drink the sourtoe cocktail with a mummified human toe. Around 1 lakh people had received the certificate so far. Many people had also donated their toes for the competition. One of the toes was robbed in 2017 but they got it back.