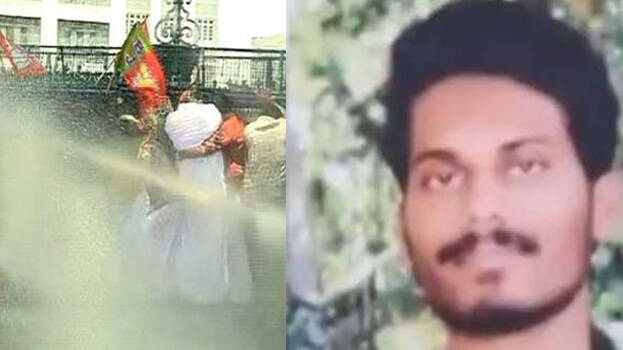 THIRUVANANTHAPURAM: The death of Anu, who committed suicide over the cancellation of the PSC list, has led to widespread protests by various Youth organisations across the state. The Secretariat march conducted by Yuva Morcha activists ended up in a clash with the police using water cannon against protesters. In Palakkad, a set of Youth Congress workers burned the effigies of the Chief Minister and the PSC Chairman. The Sultan Petta junction road was blocked by Yuva Morcha workers who were later arrested and moved.
Meanwhile, opposition leader Ramesh Chennithala visited the house of Anu. He said that the family should be given financial help and another person in the family should be given a job. He also demanded that the tenure of the rank lists be extended to at least six months in case of no appointments due to COVID.
Earlier, Yuvo Morcha members staged a protest against CK Hareendran MLA while he visited Anu's house. Several BJP leaders including state president K Surendran lashed out at the state government and Kerala Public Service Commission over the youth's suicide. While stating that the government is responsible for Anu's death, Surendran said that the government has sabotaged the PSC and a case on charges of homicide should be registered against the chief minister and PSC chairman.