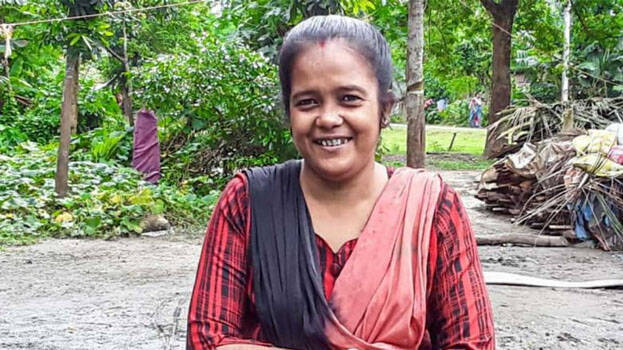 A woman's Facebook post describing the brutal assault that she had gone through has become viral in social media. The post was published on the Facebook page of Humans of Bombay. The woman has described the events that happened in her life after she had lost her father at the age of 10.
Her Facebook post is as follows
"I was 10 when I lost my father, and Maa fell sick. The responsibility of her and my younger sister fell on me. I quit school and began working at a factory in Kolkata. But the factory shut down and I was worried sick.

So when Kakoli Biswas, a woman who commuted with me by train, offered me a job in Haldia– I was thrilled! On our way there, she gave me chai and cake; shortly after which I fainted. I woke up in Pune.

She dropped me off at a house, with 30 other girls there. They said to me, 'You've been sold to Badi didi.' Before I could say more, Badi Didi said, 'You have to sleep with all the boys who come here.'

I refused. But she bashed me with an iron cane and locked me up. She'd burn my private parts with hot wax and threaten to throw me out of the window. Once she pushed me and I fell and lost my teeth. The torture continued for 2 months until I said yes.

After, I'd work from 7 AM to 11 PM and was made to sleep with 10-12 men everyday. My body ached terribly. All night, I'd think of Maa and cry. I did try to escape, but the main door was well guarded.

I even tried using a customer's phone to call my chacha, but she caught me. After that, phones were forbidden.

When I was 16, I skipped my periods. Didi gave me medicines–I woke up bleeding and in pain. Still, I was not spared from sleeping with men that day.
After a few months, I found out that one of my customers was a policeman. So I pleaded with him for help. After a while, he discreetly handed me a train ticket to Kolkata and said, 'Somehow get out of here.' He convinced Badi Didi that he wanted to take me to his place and instead left me at the station– he even gave me Rs.3000.

I met Maa after 6 years– we hugged and cried our hearts out. She said, 'I thought you'd left us forever.' I didn't have the courage to tell her the truth; she'd die.

Initially, I confined myself to four walls and didn't meet anybody. My healing process began only when an NGO encouraged me to file a complaint. They motivated me to start afresh– so I began working at an embroidery factory and earned enough to support my family. I want to buy a house for my mother someday.

Still, I struggle to not think of all those years I suffered– the wounds haven't healed. There is no rosy picture to being trafficked; the best I can do is build a better future. I'm trying to find my voice– with the help of the NGO, I'm rallying for more female police officers so women can speak freely about their ordeals.

That's how I think of it– the police officer who saved my life, the Didi who was cruel to me, were both humans. There's both good and bad in the world– I just want to fight for the good."