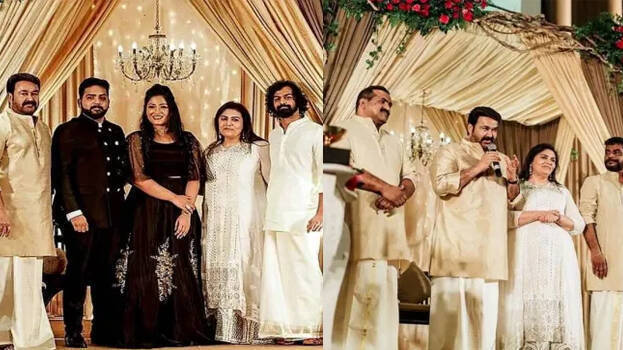 Mohanlal's dearest friend Antony Perumbavur's daughter's engagement happened on Wednesday. Mohanlal's presence was 'all-pervasive' at the venue in a private hotel in Kochi. Mohanlal's wife Suchithra and son Pranav also took part in the function.

The engagement was between Dr Aneesha, the daughter of Antony-Shanthi couple and Dr Emil Vincent, the son of Chakkiyathu native Dr Vincent and Sindhu.

The marriage will be in December.

Only close relatives and friends took part in the day's function.