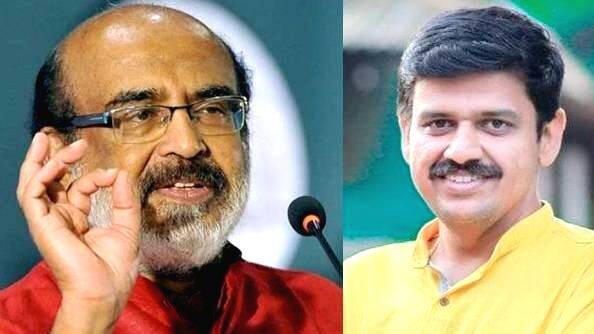 THIRUVANANTHAPURAM: Finance Minister Thomas earlier on Thursday said that all BJP workers are fools in connection with the controversy regarding the chief minister's signature. BJP spokesperson Sandeep Warrier took to Facebook to give a reply to this statement. In his post of Facebook, the BJP leader said that a digital certificate has legal validity as per the Indian IT Act but a digital signature is not something that is done on a printout of a scanned paper sent to another place. Such files can be deemed void in court, he added.
In order to resolve this, digital signature was added to the IT Act Amendment. In order to validate digital signature, the Controller of Certification assigns agencies that make it possible. Signature on a printout of a scanned paper is not digital signature, Sandeep added. Of the 39 files signed by the chief minister on 6th, how many physical files were there, Sandeep Warrier questioned.
"Thomas Isaac's statement that BJP workers utter foolishness is a blind commie justification. What other reply does he have", Sandeep asked.
Sandeep sarcastically questioned whether the CM signed on an Apple iPad with his pen"Is the CM being advised such uninformed persons", the BJP leader asked.