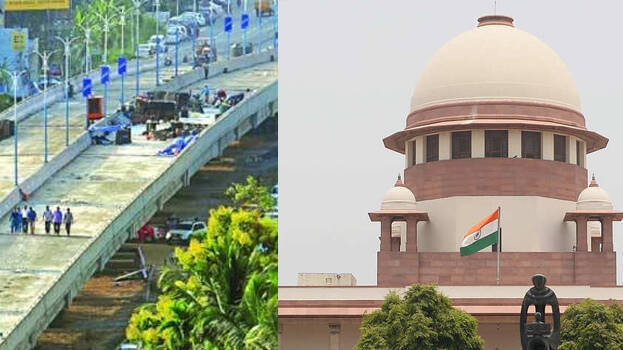 NEWDELHI: The Supreme Court (SC) will take a decision on Kerala government's plea to demolish the Palarivattom flyover after two weeks. The verdict will be pronounced after hearing final arguments, till then the case will maintain status quo.
Attorney General K K Venugopal who appeared for the state government put forth E Sreedharan's recommendation to demolish the existing flyover and to build a new one before the SC. The attorney general also called court's attention to the struggles the public face due to the closure of the flyover. Following that the attorney general appealed to consider the plea to amend the previous order.
The apex court pointed out that if a decision on the plea is taken it would be like pronouncing the final verdict so, the decision will be taken after hearing the final arguments. KITCO and Structural Engineers Association had given letter to defer the hearing of arguments.
The SC also accepted the need raised by the contractor to grant permission to submit more files and documents in the case. The Palarivattom case was considered by the Supreme Court bench comprising Justices Rohinton Nariman, Navi Sinha and Indira Banerjee.