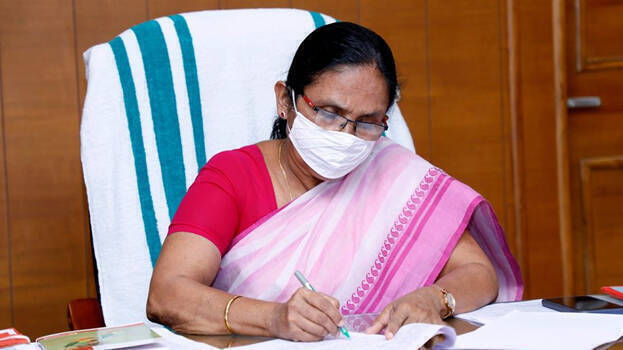 THIRUVANANTHAPURAM: On the heels of Health Minister K K Shailaja's statement that homeopathy is effective in prevention of COVID, the IMA is provoked. IMA asked the minister not to propagate unscientific matters and not to insult the health officials.
The minister's response was based on the study conducted about the effectiveness of homeo medicines. Only a few who consumed homeo preventive medicine were tested COVID positive and those contracted the virus recovered soon. The minister added that the state is not permitted to use homeo medicines as ICMR guidelines exist. The IMA raised criticism following this statement.
The homeo medical association also came up with the claim that homeo drugs act better preventives against COVID. The association that it has been proved that homeo medicines will strengthen the immunity and allopathy doctors are intolerant to other treatment method, said Dr.Biju, a homeo doctor cum director. The IMA has criticised the health minister's statement based on a study conducted by Dr.Biju.